For the background, I designed a pattern using silhouettes of Thing 1, Thing 2, and the Fish, as well as some decorative elements.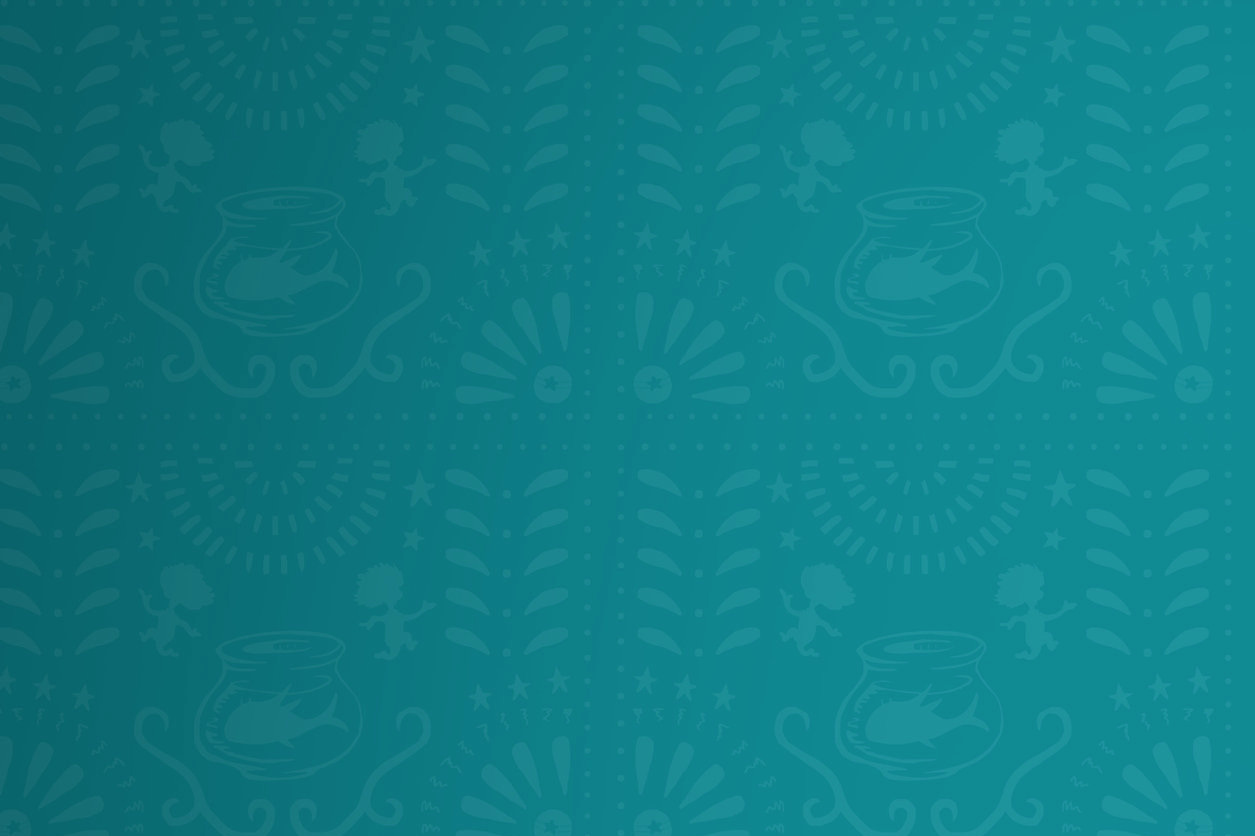 I then produced collateral using these design elements, and working with the bilingual text.
I also shot and staged publicity photos featuring actor Christian Arteaga.
Finally, I designed a bilingual playbill using the same color palette and design elements.